Welcome at the GRK1957 "Adipocyte-Brain Crosstalk"
Our DFG funded Graduiertenkolleg 1957 offers focused research projects and a structured training programme. In an interdisciplinary research approach we address the effects of hormones derived from adipose tissue (adipokines) on CNS function and, in turn, the control of adipose tissue and body weight by the brain.
Adipokine research
Adipocytes secrete bioactive factors that act in an autocrine, paracrine, or endocrine manner similar to the cytokine peptides of the immune system, thus termed adipokines. Since the discovery of the first adipokine, leptin, a growing number of such fat cell-derived peptide hormones has been described including adiponectin, nesfatin-1, or visfatin; but also inflammatory cytokines and steroid hormones.
At the Lübeck campus a unique and historically grown focus on adipokine research exists with a strong integration of basic and clinical research.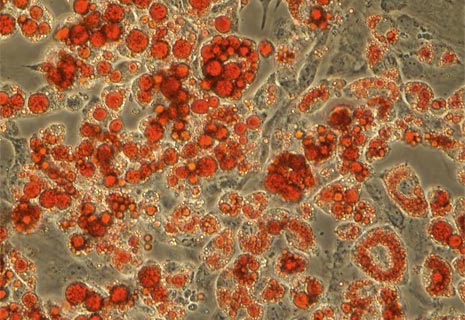 Central adipokine effects
Adipokines signal the adipose state to appetite-regulating centres of the brain. In the hypothalamus, leptin inhibits appetite-promoting neurons in the arcuate nucleus and promotes energy expenditure via stimulation of sympathetic nerve activity to adipose tissues. Such feedback mechanisms also exist for other adipokines. The complex autoregulatory feedback system between central and adipose tissues is essentially involved in adjusting setpoints of energy homeostasis.
This adipocyte-brain crosstalk (ABC) lies at the heart of our DFG research training group GRK 1957.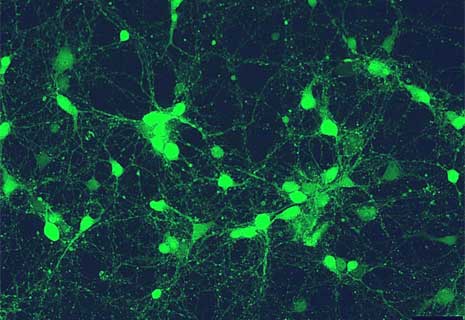 ---
---
Inspire the Next Generation of Young Female Scientists

1st ABC Career Workshop for Female Researchers

was successfully held on Friday, October 12, 2018 in Hanse Museum in Lübeck. To support the career planning the personal development of our GRK female researchers, we invited several female role models from academia, industry as well as science management.
Prof. Dr. Heike Biebermann, Charité Universitätsmedizin Berlin
Prof. Dr. Klaudia Brix, Jacobs University Bremen
Dr. Charna Dibner, University of Geneva Medical School
Dr. Ulrike Gerischer, Max Planck Institute of Biophysical Chemistry, Göttingen
Dr. Annika Schrader, Evonik Nurition & Care GmbH
During the podium discussion, the speakers shared their individual and diverse experience during the PhD, after the PhD as well in the current job. Later on students were able to engage in a personal dialogue with the speakers in the group discussions on "Top Position" and "Work Life Balance". I believe all the female researchers have learned some new strategies for their career networking and personal development. Be proud of yourself! Follow your gut feelings and true passion! Stay optimistic!Great thanks to our wonderful insider speakers!
News
Tue, 18.12.2018
Congrats to PhD graduate Sogol Gachkar
who will defend her thesis on December 18, 2018 from 15:30 to 17:30 hours in CBBM, Ground Floor,...
---
Tue, 15.01.2019
CBBM Lecture "Ascertaining the metabolic role of p53" by
Prof. Rubén Nogueiras, Department of Physiology, University of Santiago de Compostela, Spain
---
Wed, 16.01.2019
Meet the Speaker with Prof. Ruben Nogueiras
Tue, 29.01.2019
CBBM Lecture "Adipocyte derived extracellular vesicles are novel endocrine regulators of glucose homeostasis and predictors for metabolic function" by
PD Dr. Kerstin Stemmer (ERT), Head of Division of Pharmacology and Toxicology, Institute for...
---
Thu, 31.01.2019
2nd Adipocyte-Brain Crosstalk Symposium
takes place on March 14-15, 2019 in Media Docks. The symposium is completely organized by the...
---
Thu, 07.02.2019
ABC Winter Retreat 2019
will take place on February 7 and Febuary 8 in MFC I on Lübeck campus. Preliminary program is as...
---