Welcome at the GRK1957 "Adipocyte-Brain Crosstalk"
Our DFG funded Graduiertenkolleg 1957 offers focused research projects and a structured training programme. In an interdisciplinary research approach we address the effects of hormones derived from adipose tissue (adipokines) on CNS function and, in turn, the control of adipose tissue and body weight by the brain.
Adipokine research
Adipocytes secrete bioactive factors that act in an autocrine, paracrine, or endocrine manner similar to the cytokine peptides of the immune system, thus termed adipokines. Since the discovery of the first adipokine, leptin, a growing number of such fat cell-derived peptide hormones has been described including adiponectin, nesfatin-1, or visfatin; but also inflammatory cytokines and steroid hormones.
At the Lübeck campus a unique and historically grown focus on adipokine research exists with a strong integration of basic and clinical research.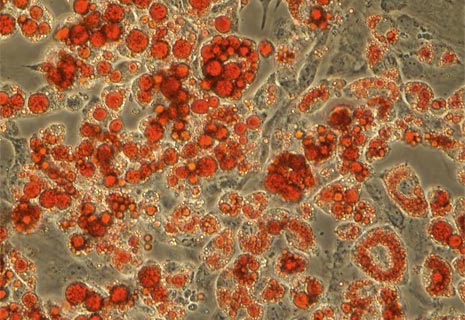 Central adipokine effects
Adipokines signal the adipose state to appetite-regulating centres of the brain. In the hypothalamus, leptin inhibits appetite-promoting neurons in the arcuate nucleus and promotes energy expenditure via stimulation of sympathetic nerve activity to adipose tissues. Such feedback mechanisms also exist for other adipokines. The complex autoregulatory feedback system between central and adipose tissues is essentially involved in adjusting setpoints of energy homeostasis.
This adipocyte-brain crosstalk (ABC) lies at the heart of our DFG research training group GRK 1957.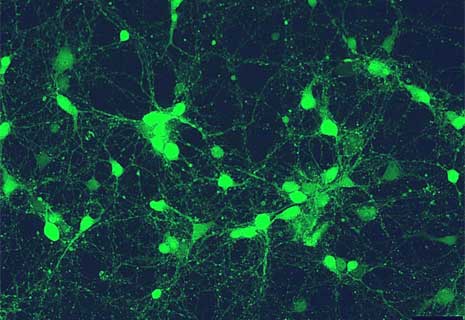 ---
---
6th ABC Summer School at Hamburg Harbor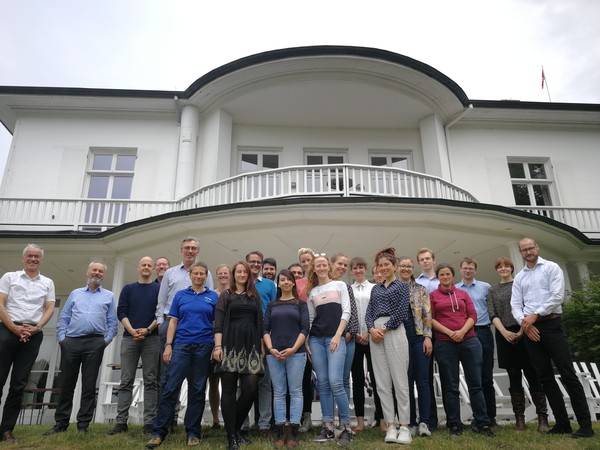 The 6th ABC Summer School, which is also the last retreat for the 2nd generation students, was successfully held in the historic Elsa Brändström Haus near the Hamburg harbor from July 10 to July 11, 2019.

This year's retreat kicked off with a very interesting team event - soap box building & racing. The students demonstrated a high degree of creativity and teamwork during the design, construction and racing.

For the keynote lecture we were honored to welcome Prof. David Ray from Oxford Centre for Diabetes, Endocrinology & Metabolism (OCDEM) on the "The role of the circadian clock in energy metabolism and inflammation".
On the second day PIs and students went through an intensive series of progress reports by the 2nd generation students. It is worth mentioning that the two bachelor students Ryann Carpenter and Sabrin Sajana from the DAAD RISE program also presented their project and preliminary results in front of the GRK1957 members.

https://www.grk1957.uni-luebeck.de/training/summer-schools-and-retreats/summer-school-2019.html
3 MD stipends open!
Funding volume: 3 MD stipends, à 6 months, 956 €/month
Latest start: 01.10.2019
News
Tue, 10.09.2019
CBBM Lecture "The role of monocarboxylate transporters in neuron-astrocyte interactions" by
Luc Pellerin, Department of Physiology, University of Lausanne, Switzerland and Centre de...
---
Tue, 10.09.2019
Thesis defense by Arkan Al-Zubaidi
will take place on Tuesday, September 10, 2019 from 8:30 to 10:30 hours in...
---
Thu, 12.09.2019
Invited talk by Beatrice Bertozzi at Young Investigators' Research Day Symposium on Metabolism and Diabetes
Congratulations to GRK1957 doctoral researcher Beatrice Bertozzi who was invited to give a short...
---
Tue, 24.09.2019
CBBM Lecture "Circadian metabolism and meal timing in humans" by
Dr. Jonathan D. Johnston Reader in Chronobiology and Integrative Physiology, PGR Director, School...
---
Sat, 19.10.2019
DAAD Travel Grant awarded to Julia Steinhardt for SfN Conference 2019
Congratulations to GRK1957 doctoral researcher Julia Steinhardt who was awarded the DAAD travel...
---
Tue, 12.11.2019
CBBM Lecture "LIVER-TO-FAT RETINOL TRANSPORT CONTROLS COLD-MEDIATED ADIPOSE TISSUE BROWNING" by
Assoc.Prof. Priv.Doz. Dr. Florian Kiefer, PhD, Clinical Devision of Endocrinology and Metabolism,...
---
Tue, 26.11.2019
CBBM Lecture "Adipocytes re-enter cell cycle" by
Kirsty Spalding, Ph.D., Integrated Cardio Metabolic Center, Department of Medicine, Karolinska...
---
Tue, 26.11.2019
Women Career Talk with Kirsty Spalding, Karolinska Institutet
will take place on Tuesday, November 26, 2019 from 15:30 to 16:45 hours in CBBM Building, 4th...
---