Welcome at the GRK1957 "Adipocyte-Brain Crosstalk"
Our DFG funded Graduiertenkolleg 1957 offers focused research projects and a structured training programme. In an interdisciplinary research approach we address the effects of hormones derived from adipose tissue (adipokines) on CNS function and, in turn, the control of adipose tissue and body weight by the brain.
Adipokine research
Adipocytes secrete bioactive factors that act in an autocrine, paracrine, or endocrine manner similar to the cytokine peptides of the immune system, thus termed adipokines. Since the discovery of the first adipokine, leptin, a growing number of such fat cell-derived peptide hormones has been described including adiponectin, nesfatin-1, or visfatin; but also inflammatory cytokines and steroid hormones.
At the Lübeck campus a unique and historically grown focus on adipokine research exists with a strong integration of basic and clinical research.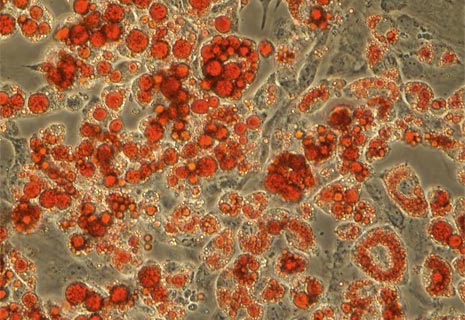 Central adipokine effects
Adipokines signal the adipose state to appetite-regulating centres of the brain. In the hypothalamus, leptin inhibits appetite-promoting neurons in the arcuate nucleus and promotes energy expenditure via stimulation of sympathetic nerve activity to adipose tissues. Such feedback mechanisms also exist for other adipokines. The complex autoregulatory feedback system between central and adipose tissues is essentially involved in adjusting setpoints of energy homeostasis.
This adipocyte-brain crosstalk (ABC) lies at the heart of our DFG research training group GRK 1957.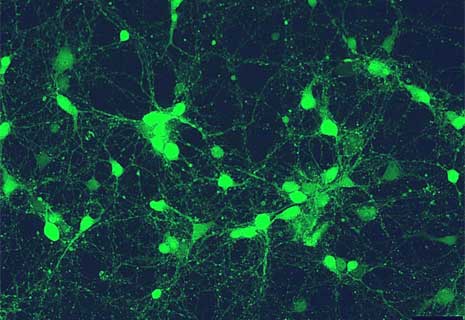 ---
---
Project Evaluation at ABC Winter Retreat 2019

Doctoral researchers and supervisors of the GRK1957 met at the ABC Winter Retreat from February 7 to February 8, 2019 on the Lübeck campus.

Each doctoral researcher made a progress report to the ABC members and received comments and advice from the peers as well as the supervisors. The retreat served as a tool as self-evaluation of the ongoing projects, but also an incubator for inter-project collaboration. The results from the intensive discussion was not only helpful to the future work of doctoral researchers, but also beneficial to the supervisors in new research initiatives.

In the evening social program, the ABC members formed various teams for the fun of bowling.
4 MD stipends open!
Funding volume: 4 MD stipends, à 6 months, 838 €/month
Latest start: 01.07.2019
News
Tue, 26.03.2019
Meet the Speaker with Prof. Norbert Stefan, Tübingen
will take place on Tuesday, March 26, 2019 from 14:30 to 15:45 hours in CBBM, 4.OG, Roof...
---
Tue, 26.03.2019
CBBM Lecture "The Role of NAFLD in Cardiometabolic Diseases" by
Prof. Dr. Norbert Stefan, Department of Internal Medicine IV, University Hospital of Tübingen,...
---
Tue, 09.04.2019
Female Career Talk with Charo Robles
will take place on Tuesday, April 9, 2019 from 15:30 to 15:45 hours in CBBM, 4th Floor, Roof...
---
Tue, 09.04.2019
CBBM Lecture "Sleep-wake cycles drive daily dynamics of phosphorylation in synapses" by
Prof. Dr. Charo Robles, Systems Chronobiology-Robles Lab, Institute of Medical...
---
Tue, 18.06.2019
CBBM Lecture "Cyclin Dependent Kinase 5 (CDK5) Regulates the Circadian Clock" by
Prof. Dr. Urs Albrecht, Department of Biology, Unit of Biochemistry, University of Fribourg,...
---
Tue, 18.06.2019
Meet the Speaker with Urs Albrecht
will take place on Tuesday, June 18, 2019 from 15:30 to 16:45 hours in CBBM, 4th Floor, Roof...
---
Thu, 20.06.2019
Workshop 360° Leadership
will take place on 20-21 June 2019 in CBBM, Ground Floor, Seminar Room B1/B2.

Trainer:...
---
Wed, 10.07.2019
6th ABC Summer School
will take place on July 10 to July 11, 2019 in Elsa Brändström Haus in Hamburg.

More...
---